Saddle Pad Care
We recommend that you brush your pad with a rubber curry or shedding blade, lightly, in a circular motion as often as needed. This process can be overdone, try to loosen the fibers of the wool as little as possible.
The pad can be cleaned dry or damp after a ride.
When it's time to wash your pad,
Do NOT pressure wash
Do NOT flip the pad inside out
If you stretch out the lace in the spine it will affect the contour of the pad.
We recommend hanging the pad on a fence, washing with a garden hose, if soap is needed, use Woolite and rinse from the top down making sure all the soap is rinsed off.  Allow the pad to completely dry while hanging on a fence.
Saddle Pad Sizing Tips
3S saddle pads are designed to be ridden with a minimum of 2" of pad in front of and behind the saddle.  This will allow the pad contour to work the best.
When selecting a wool thickness keep in mind 3/4″ is the most common thickness. This thickness is great for average size withers and a more normal shape back..
1" pads are best for a higher wither, more narrow horse, or when you are trying to fill the space on a wider tree.
The Evolution pad, with the open wither, does sit down closer than a traditional pad with a wither strap. In some cases, it is necessary to go up a size in thickness with a higher withered horse.
Saddle Pad Storage
The Do NOT's
Do NOT flip the pad inside out
Do NOT lay the pad flat to dry
Do NOT store the pad under your saddle on a saddle rack
If possible, keep pad stored on a pad rack or bar, or Hang on a fence.
30 Day Money Back Guarantee – Return policy
We guarantee and stand behind all 3S Custom Equines materials and workmanship.
Customers, with proof of purchase, have 30 days to return items for a full refund apart from the shipping costs.
Customers with no proof of purchase may exchange unused items for something of equal or lesser value.  The customer is responsible for shipping to and from on all exchanges.
PayPal Customers will not be refunded the 3.49% charge that is incurred to 3S Custom equine on a returned item.
Custom and award order sales are final and cannot be returned.
To start the return/exchange process, email us at sh[email protected] to request a Return Authorization Number.
Once you have the RA number you can ship your pad back to :
3S Custom Equine
1200 Cornstubble Lane
Poolville, TX. 76487
Shipping
3S Custom Equine Products uses UPS for the majority of our orders.
Most orders are sent Ground Standard Delivery unless you upgrade your shipping to an Expedited Delivery option.
This selection can be made during checkout.
UPS Ground
1-5 Business Days – Delivery based on distance to destination
UPS 3 Day Select
3 Business Days
UPS 2nd Day Air
2 Business Days typically by the end of the day
UPS Next Day Air
Next Business Day Delivery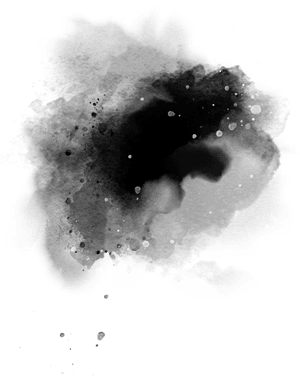 Call or Text
(817) 818-9072