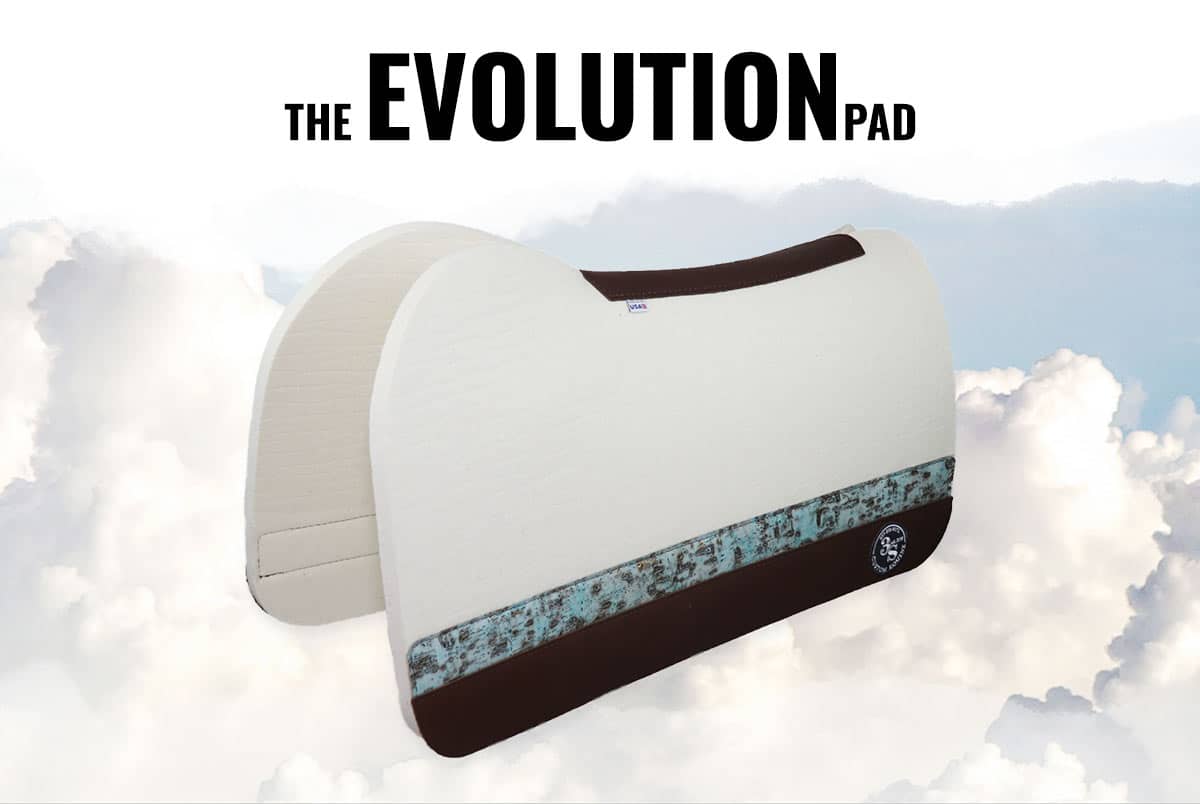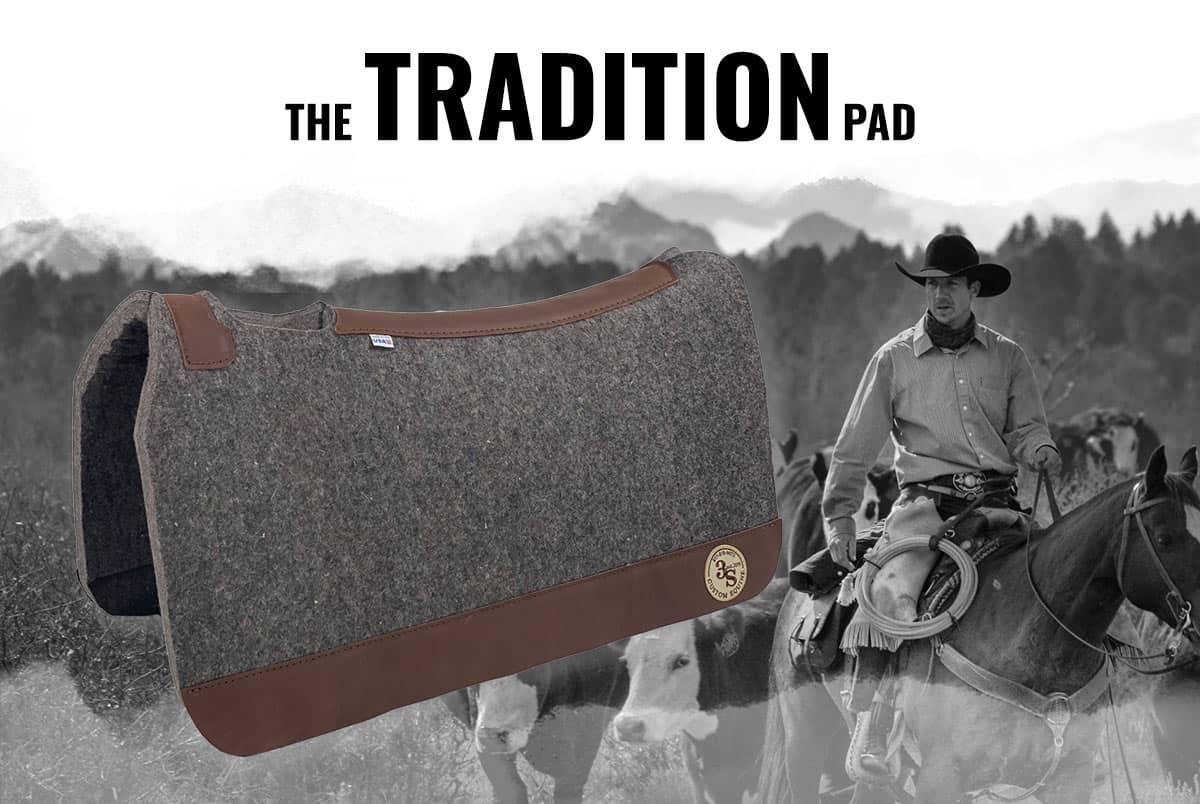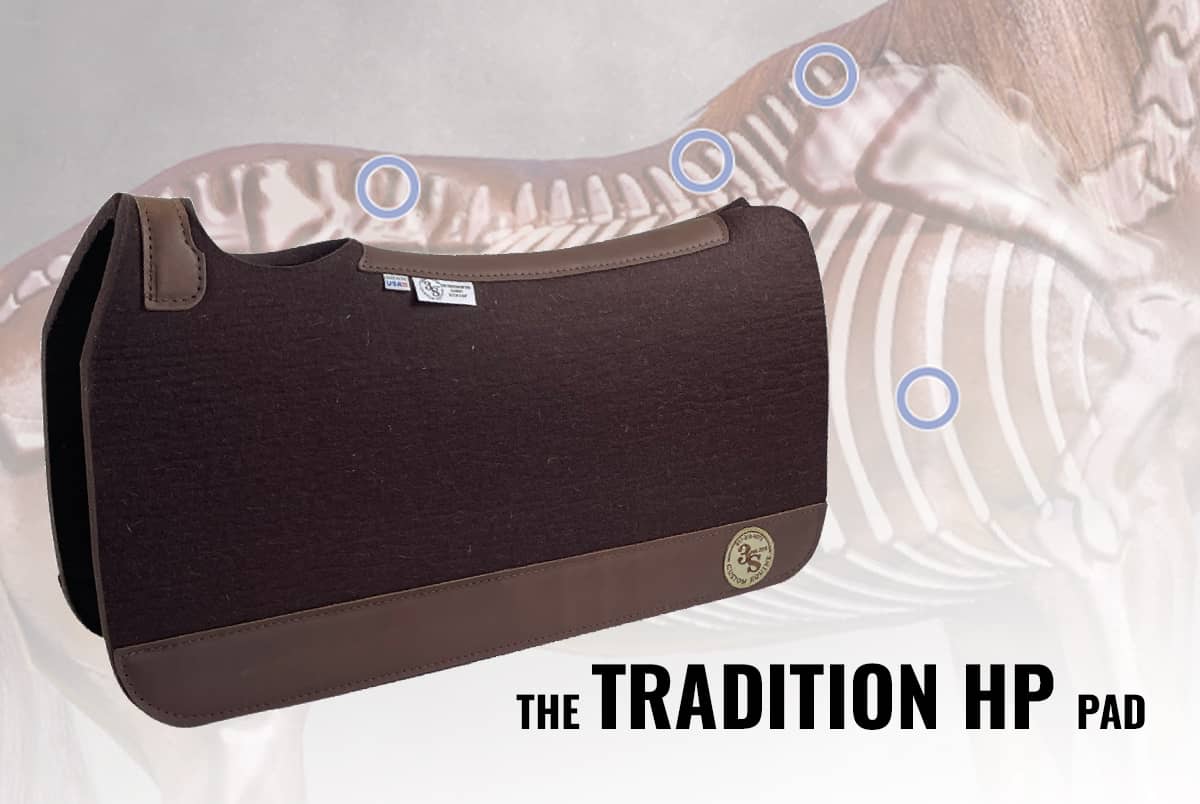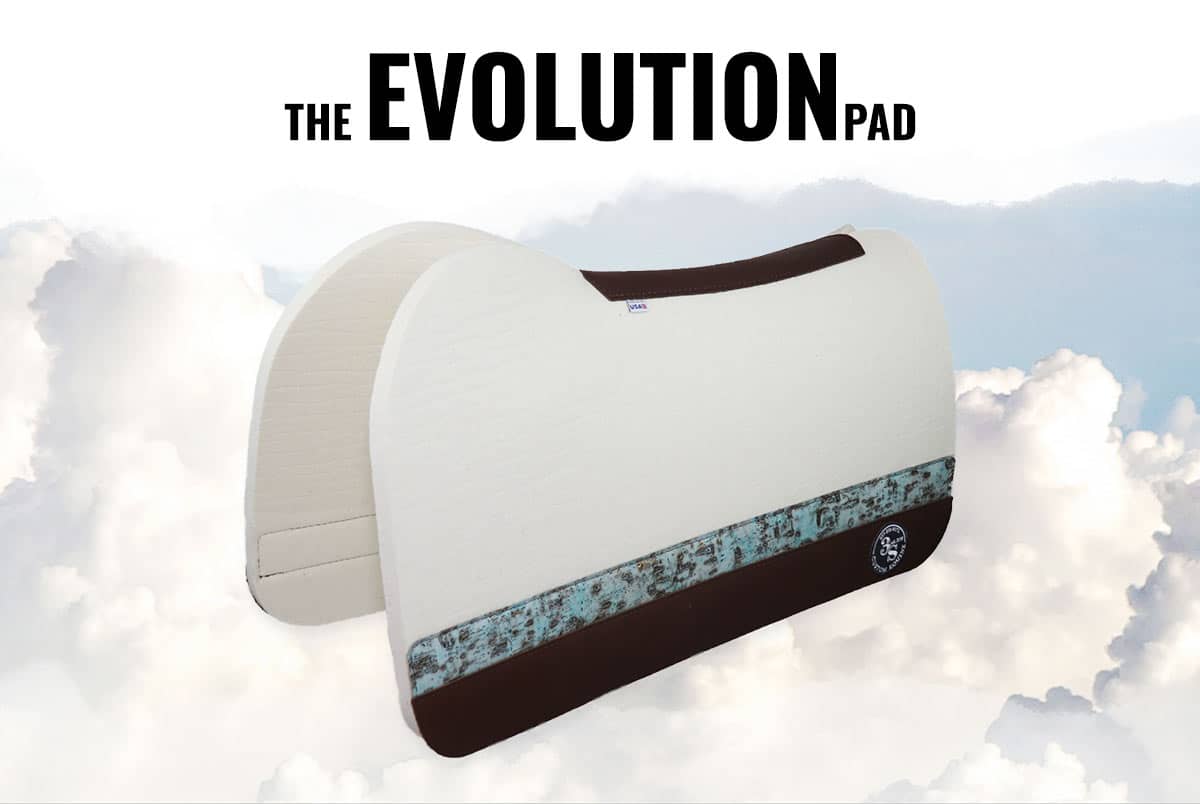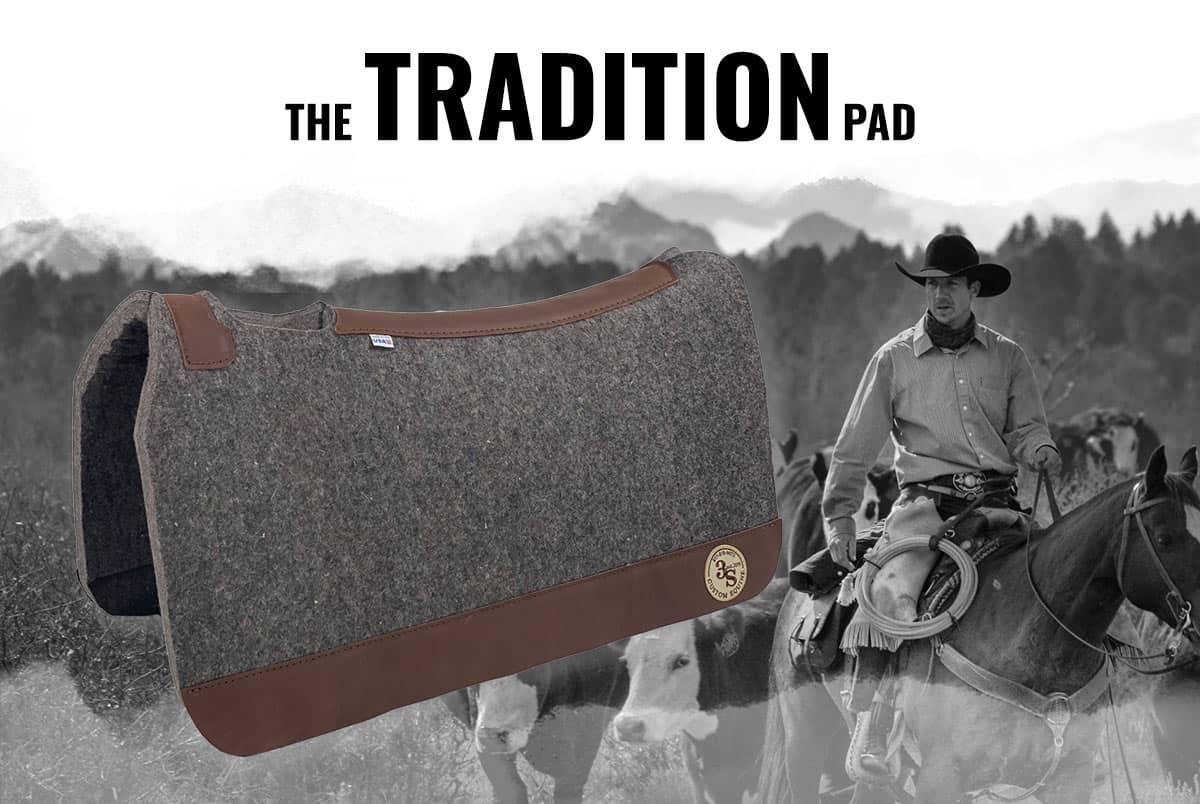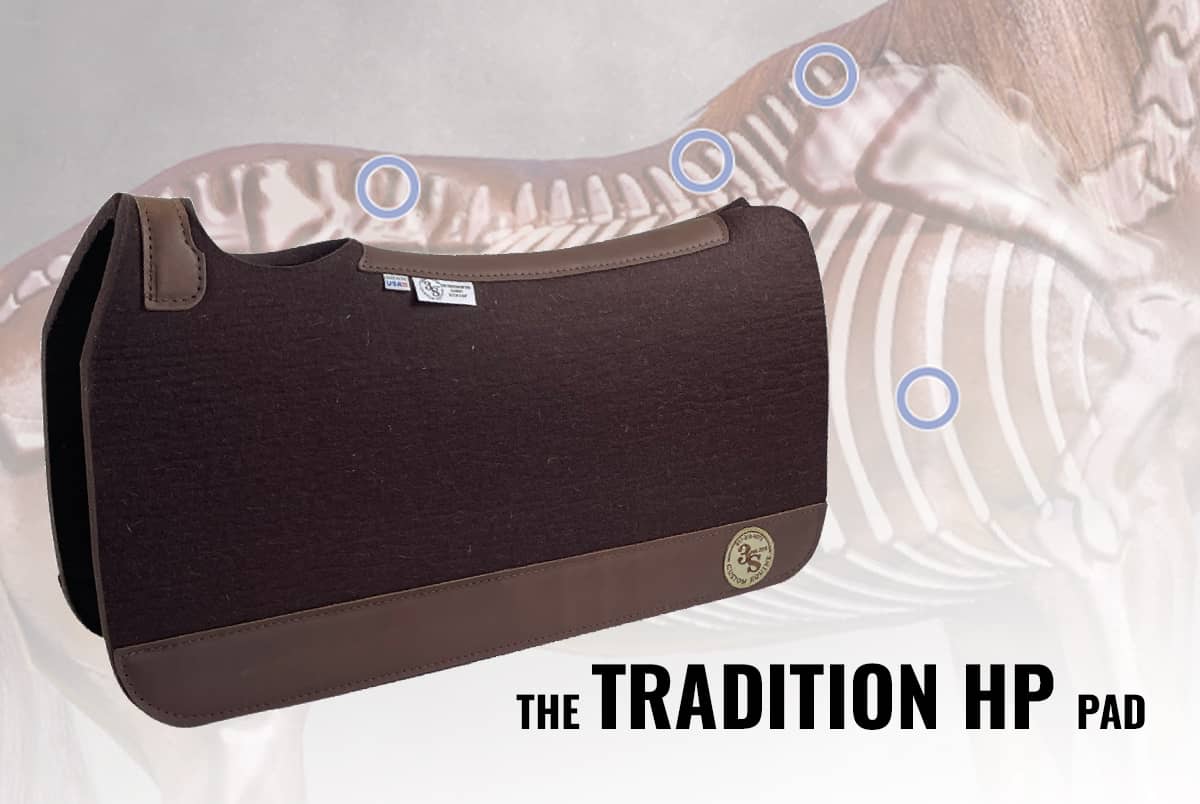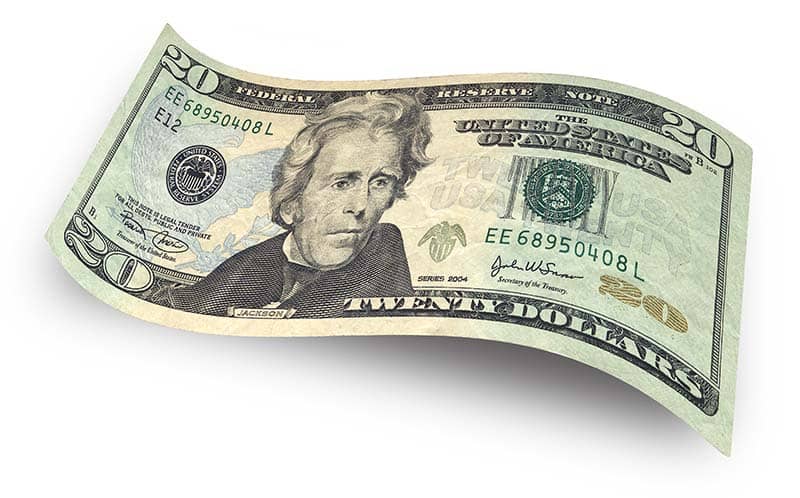 $20.00 Flat Rate Shipping
for up to 6 pads on in-stock orders
THE FOLLOWING PADS ARE READY TO SHIP TODAY!
Saddle Pad Sizing Tips
3S saddle pads are designed to be ridden with a minimum of 2" of pad in front of and behind the saddle.  This will allow the pad contour to work the best.
When selecting a wool thickness keep in mind 3/4″ is the most common thickness. This thickness is great for average size withers and a more normal shape back.. 1" pads are best for a higher wither, more narrow horse, or when you are trying to fill the space on a wider tree.
The Evolution pad, with the open wither, does sit down closer than a traditional pad with a wither strap. In some cases, it is necessary to go up a size in thickness with a higher withered horse.